Notion: A Comprehensive Alternative to Wunderlist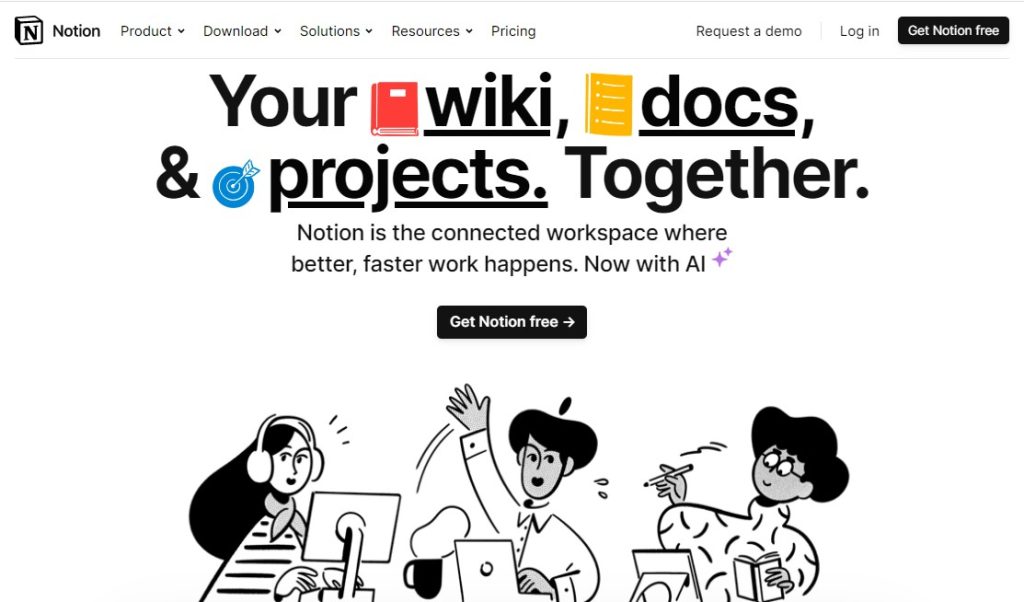 In a world where productivity tools are aplenty, Notion stands out as a versatile and feature-rich solution for managing tasks, notes, databases, and more. If you're looking for a more robust alternative to Wunderlist, Notion might be the tool for you. This review'll explore its features, pricing, user experience, and potential drawbacks.
Core Features: More than Just a Task Manager
Notion is a powerful all-in-one workspace where you can write, plan, collaborate, and organise. It's designed to replace multiple tools and apps, offering task and project management functionality, note-taking, knowledge sharing, and more.
Task and Project Management
Like Wunderlist, Notion provides a way to manage your tasks effectively. You can create to-do lists, set priorities and deadlines, and even assign tasks to others. Moreover, Notion takes project management a step further by allowing you to create Kanban boards, calendars, and list views to organise your projects visually.
Note-Taking and Documentation
Notion shines in its capability to serve as a comprehensive note-taking and documentation tool. You can create notes, write documents, and organise them in a highly customisable hierarchy. Whether it's meeting notes, design drafts, or comprehensive guides, you can manage them all within Notion.
Database Management
Unlike Wunderlist, Notion comes with powerful database capabilities. You can create tables, boards, galleries, or lists to manage any kind of information. You can also establish relations and roll-ups between different databases to create an interconnected knowledge base.
Collaboration
For teams, Notion offers a collaborative workspace where members can co-edit documents, leave comments, and share resources. It also supports permission settings for individual pages, allowing control over who can access and edit different sections.
Pricing: Free Plan with Scalable Paid Options
Notion offers a free plan suitable for personal use, providing access to unlimited pages and blocks, and allowing sharing with up to five guests. For more advanced needs, you have the Personal Pro, Team, and Enterprise plans, which offer features like unlimited file uploads, version history, and priority support.
Support and Resources: Comprehensive Guides and Active Community
Notion provides extensive learning resources, including guides, templates, webinars, and an active community where you can find answers and inspiration. While there's no live chat or phone support, you can contact the support team via email.
User Experience: Flexible but Requires a Learning Curve
Notion's user interface is clean and minimalistic, and the tool is known for its flexibility. You can mould it to fit your workflow, making it as simple or as complex as you need. However, the flip side of this flexibility is a steeper learning curve compared to simpler tools like Wunderlist.
Potential Drawbacks
Despite its impressive capabilities, Notion may not suit everyone. The rich feature set might be overwhelming for users who prefer straightforward task management. Additionally, while Notion offers offline capabilities, its performance can sometimes be slow.
Final Verdict
In conclusion, Notion is a versatile workspace that can replace a whole suite of productivity tools, including Wunderlist. Its flexible nature allows for a highly customised workflow, and its rich feature set caters to a broad range of tasks beyond simple to-do management.
While Notion does require some time investment to fully grasp its capabilities, its potential to streamline and centralise your workflows can be worth the effort. Whether you're managing personal tasks or collaborating in a team, Notion presents a powerful option to consider.