Trello: A Visual and Collaborative Alternative to Wunderlist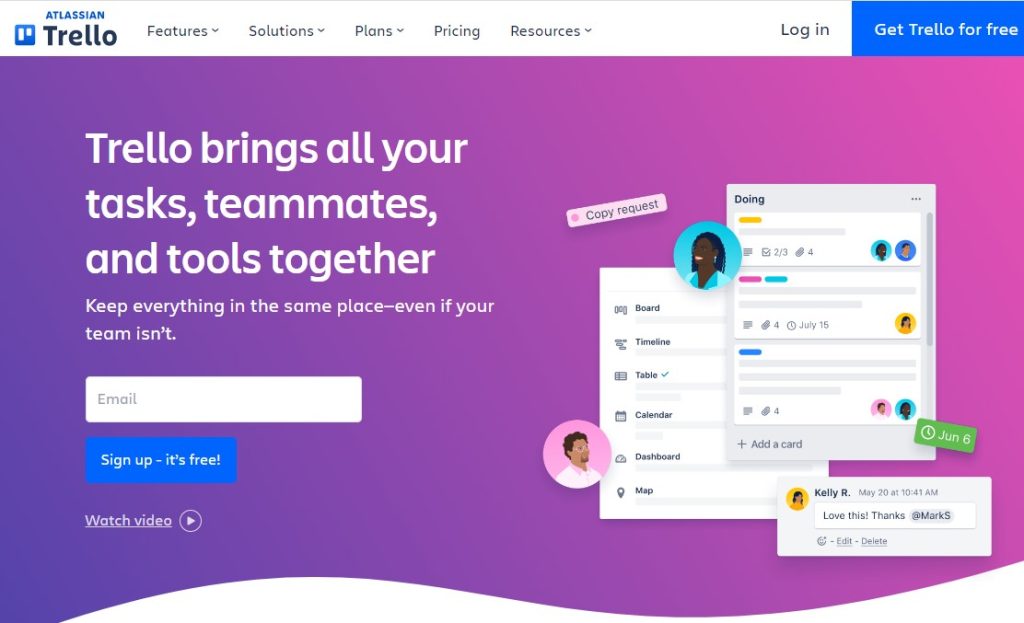 Trello emerges as a compelling choice in the quest for a worthy alternative to Wunderlist. Known for its highly visual and collaborative approach to task management, Trello offers a refreshing and flexible tool for personal and team projects alike. Here's a detailed review of Trello as a replacement for Wunderlist.
Visual and Intuitive Interface
Trello's interface revolves around boards, lists, and cards, offering a visual and intuitive way to manage tasks. This structure is particularly effective for visual thinkers and people who appreciate an overview of their tasks and projects. Each card represents a task, and you can organise cards into different lists on a board to represent various stages or aspects of a project.
Task Management Features
In terms of task management, Trello provides:
Ability to add tasks as cards
Option to set due dates and reminders
Labels for categorising tasks
Checklists within cards for breaking down tasks
Ability to attach files and links to cards
While the task management features may not be as extensive as Wunderlist, the visual nature of Trello adds a different dimension to task management that many users appreciate.
Collaboration and Communication
Trello shines when it comes to collaboration. You can invite others to your boards, assign tasks to team members, and communicate through comments on cards. The visibility of tasks and the progress of projects make Trello an excellent tool for teams.
Customisation and Power-Ups
Trello offers a variety of backgrounds to personalise your boards. But the real customisation comes in the form of Power-Ups – add-ons that extend Trello's functionality. Power-Ups include integrations with other tools like Google Drive, Slack, and Evernote, calendar views, advanced checklists, and more. However, it's worth noting that free users can only activate one Power-Up per board.
Mobile and Desktop Compatibility
Trello works seamlessly across devices, offering iOS, Android, and desktop apps. This cross-platform compatibility ensures you can manage your tasks wherever you are.
Conclusion
Trello offers a unique, visual approach to task management, making it an appealing alternative to Wunderlist. Its strengths lie in its intuitive, card-based system, robust collaboration features, and customisation through Power-Ups. While it might not offer the same traditional task management features as Wunderlist, its unique approach and flexibility make it a strong contender for anyone looking to manage their tasks and projects in a visual, collaborative way.